SERU Mock Test Pack No.3 & No.4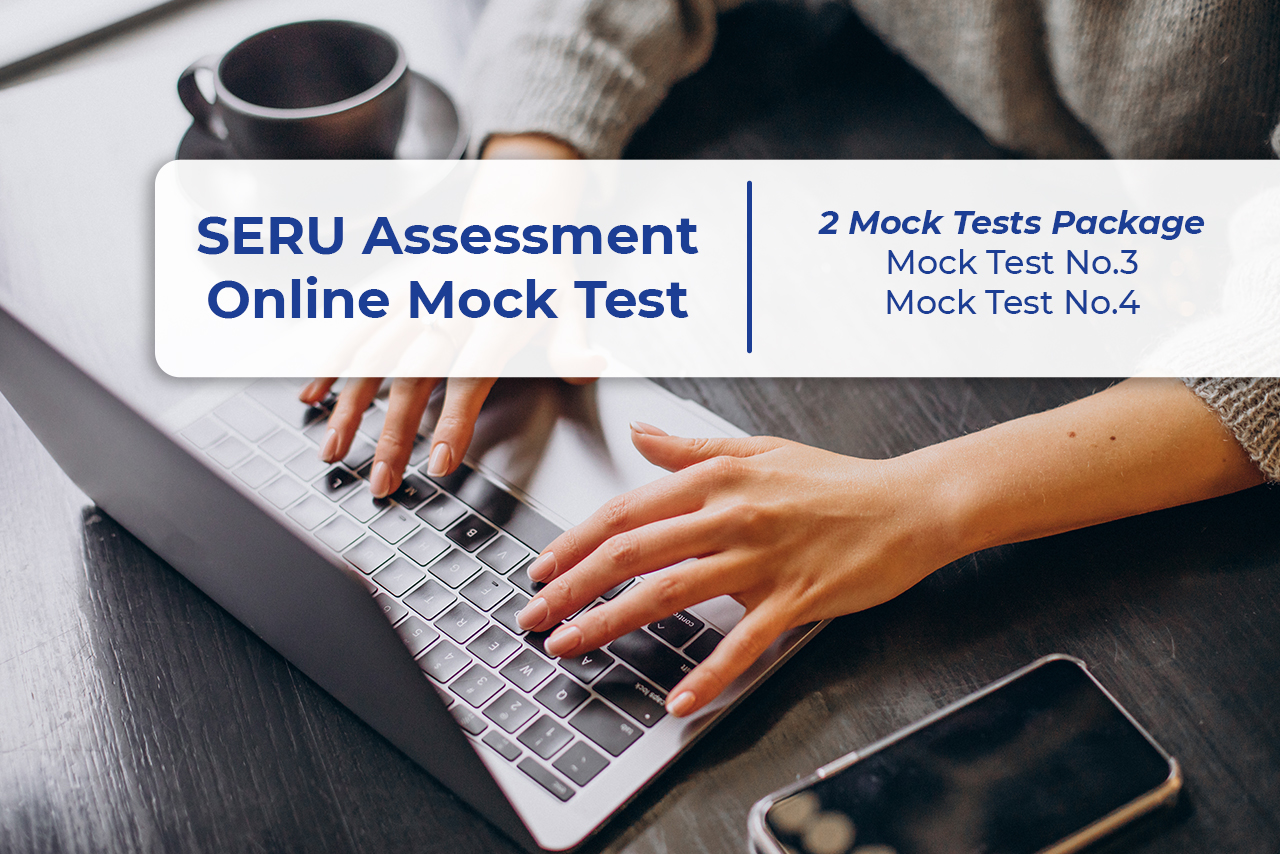 Includes: Drag & Drop Questions


Be 100% Ready for the SERU assessment

Device: PC & Mobile Friendly
Please note
This is pack includes 2 SERU mock tests, if you need to study and practice, it is better for you to take our Online SERU Training Course
This is ideal for anyone who has already read through the TfL PHV Driver Handbook and wants to test their knowledge and see if they can complete the SERU mock test within the time limits.
Just like the actual test, you will get 45 minutes to complete the SERU mock test, you will have a total of 37 questions, which are split up into 18 Multiple choice questions, 2 Reading & Understanding questions and 17 complete sentences dragging the correct words into the blank spaces.  To pass the SERU assessment, you need to get a minimum of 60%.
You get 4 chances to pass our online SERU mock test, on the real SERU assessment you will get 1 attempt and if you fail that, then you will need to rebook your test for the second and final attempt.
If you haven't read the PHV Driver Handbook already, you can take one of our online SERU assessment training courses which guides you through all the content and tests your knowledge along the way.
45mins | 37 Questions | 60% Pass Mark
Be confident you are ready to pass the real SERU assessment with TfL
What you'll get from this SERU mock test:
Full 14 days access to all our TfL SERU online mock test including multiple choice and drag & drop questions just like the real TfL SERU assessment.
You will be able to access the mock test 24/7 and on any device including your mobile phone.
Works on PC or Mobile Device
Click Below to Start SERU Mock Test