Christmas to New Year's Day Congestion Charge information:
Around this time of year, we often ask ourselves the same question "is there Congestion Charge over Christmas and New Year?".  This year as with most years previous the London Congestion Charge will NOT be in operation from Christmas day 25 December 2022 to 2 January 2023.  This means there is no congestion charge for any vehicles from Christmas Day to New Year's Day 2023.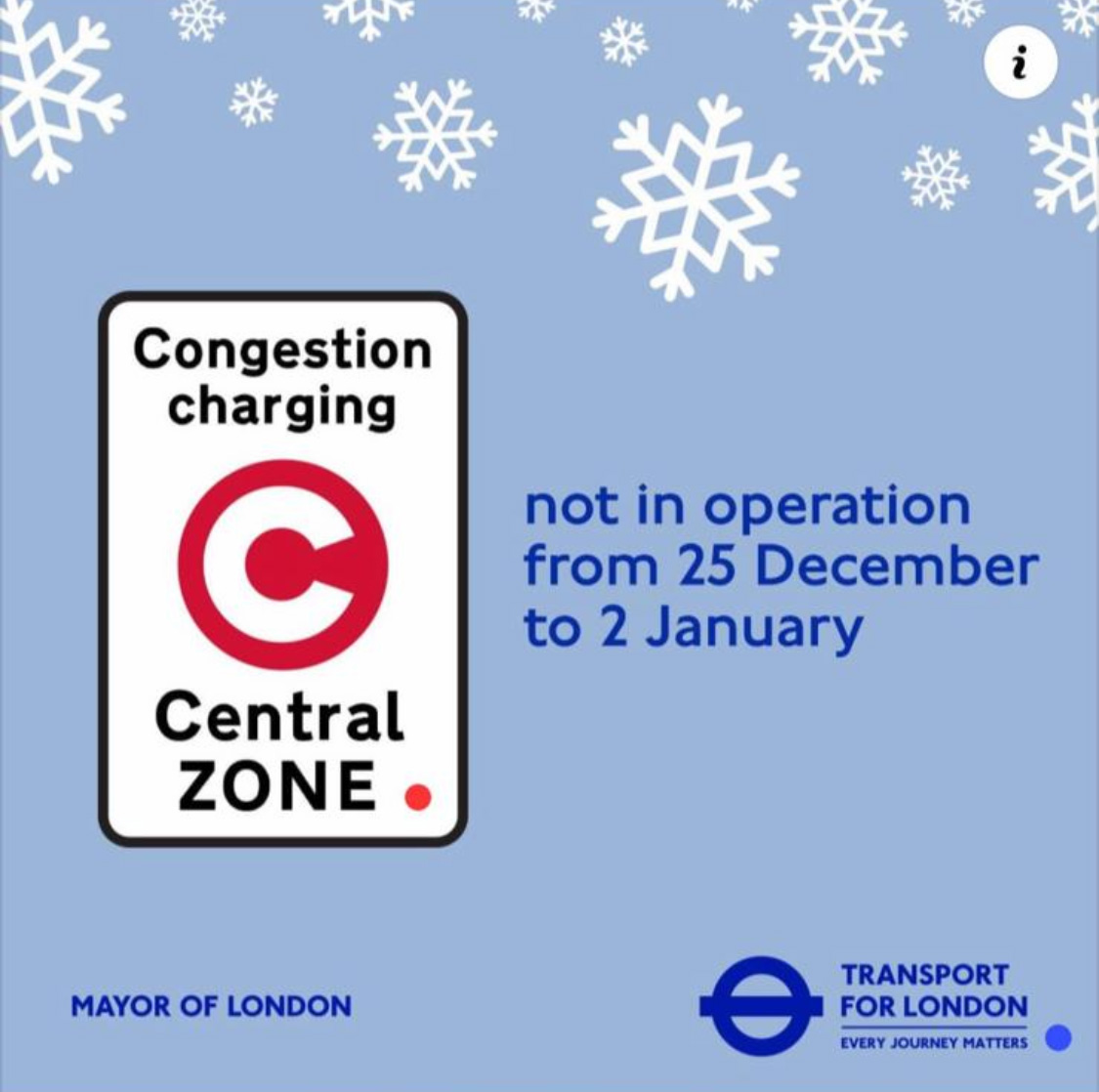 Is the ULEZ Charge running on Christmas
Drivers should be aware that the ULEZ charge is ONLY not in operation on Christmas Day 25 December 2022, but it is operational at all other times.  So, unlike the London Congestion Charge, the ULEZ charge is still operating all other days after Christmas Day.  This means there is ULEZ charge running on New Year's Day 2023.  For those effected by the LEZ charge, the operating rules are the same as the ULEZ charge over Christmas.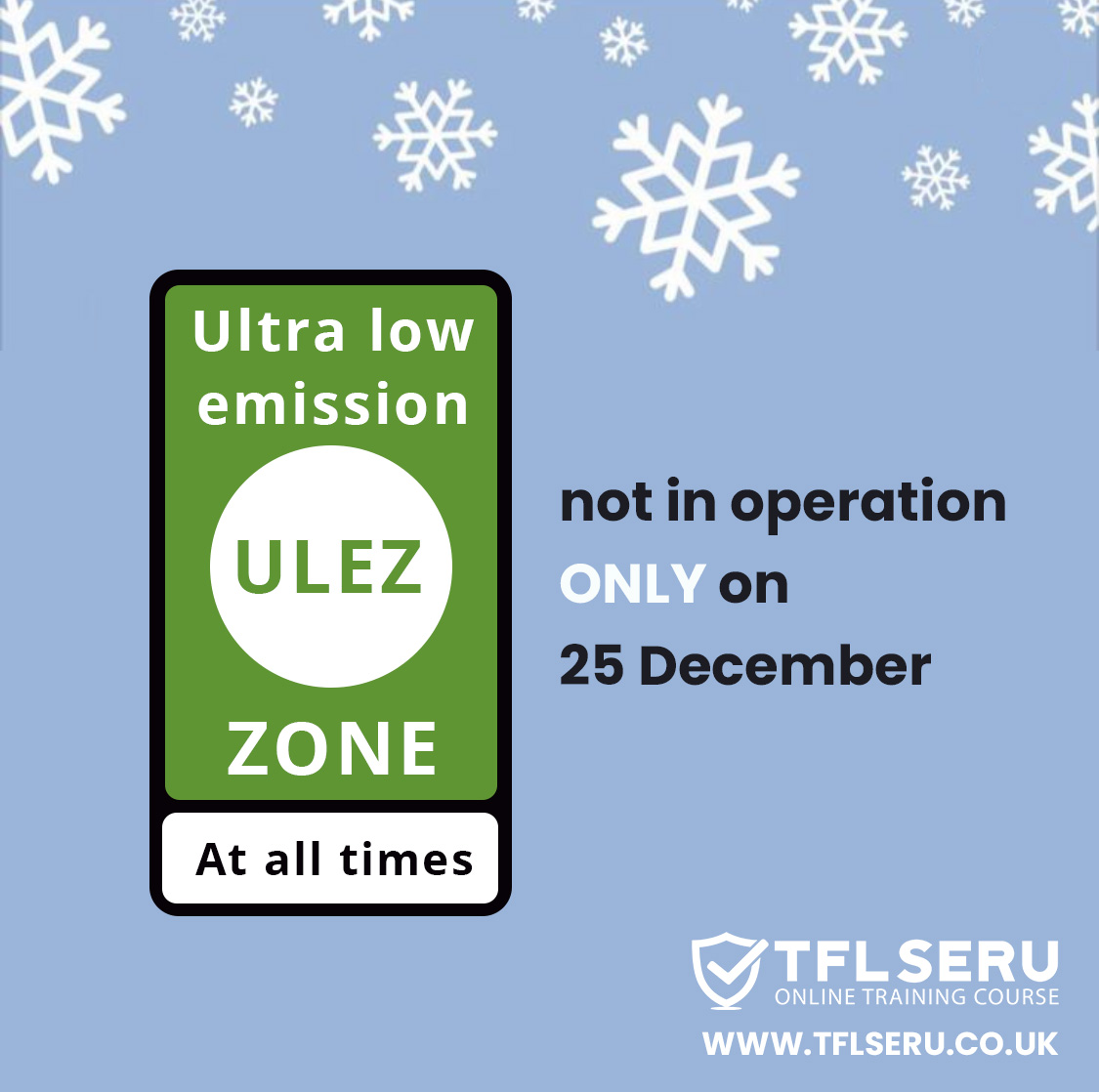 Is there free travel on New Year's Eve 2022?
This year TfL is not offering free travel on London Buses or Underground.
Train Strikes over Christmas and New Year
There will be strikes on the National Rail, London Overground and some of the other Tube lines.  There will also be a bus strike by Abellio services.
After Christmas and New Year
If you're planning to take some time off after the December rush, why not use the time-off wisely and prepare for your TfL SERU assessment.  Join our online SERU assessment course now for up to 50% off and benefit from additional access on request before your SERU assessment.